Patients
---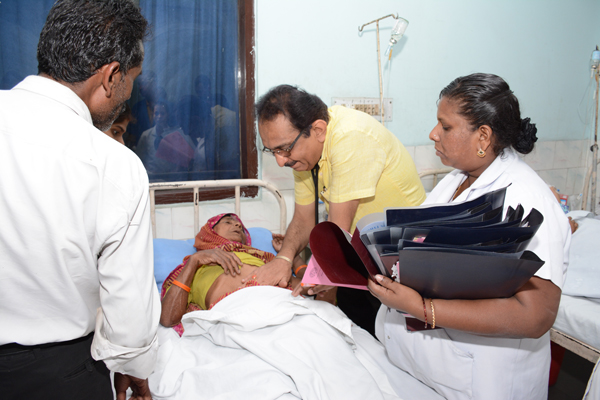 Information for Patients : BMC is a multi specialty, acute care, private hospital located in Panki, Kanpur. The hospital's central location allows it quick access from the neighboring catchment area, and the proximity to several other diagnostic centers is an added advantage. BMC is equipped with modern facilities, specialized equipment, and a team of highly skilled medical personnel trained with the latest technological advancements. The hospital provides high quality care in a professional & caring environment.
Visiting hours : Visitation from family and friends is an important part of healing process. However, while considering this, it is important to maintain an environment of quiet that is conducive to healing. Keeping this view, BMC does not follow a strict visitation policy. However, more than 1 visitor apart from the attendant is strictly discouraged during the afternoon hours (from 3pm till 5pm). No visitors are permitted after dinner has been served, from 10pm onwards.
Attendant policy : One attendant per patient room is welcomed by BMC. Attendants are provided with ample arrangements for rest & sleep during the night hours, including all amenities. In addition, the attendant can pre-order meals with the catering department. In the interest of patient hygiene and well-being, attendants are not encouraged or permitted to bring their own food to the patient rooms.